Description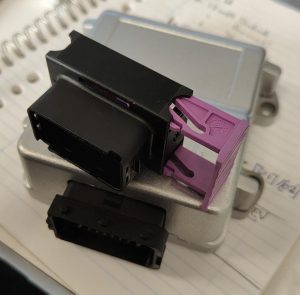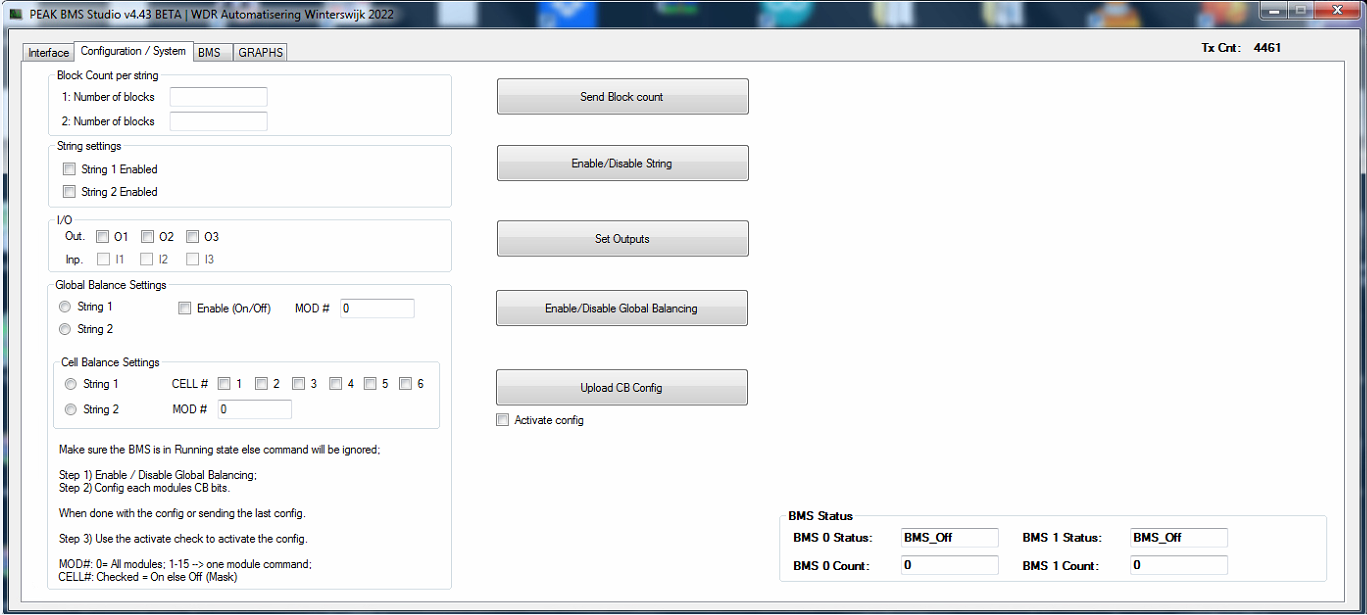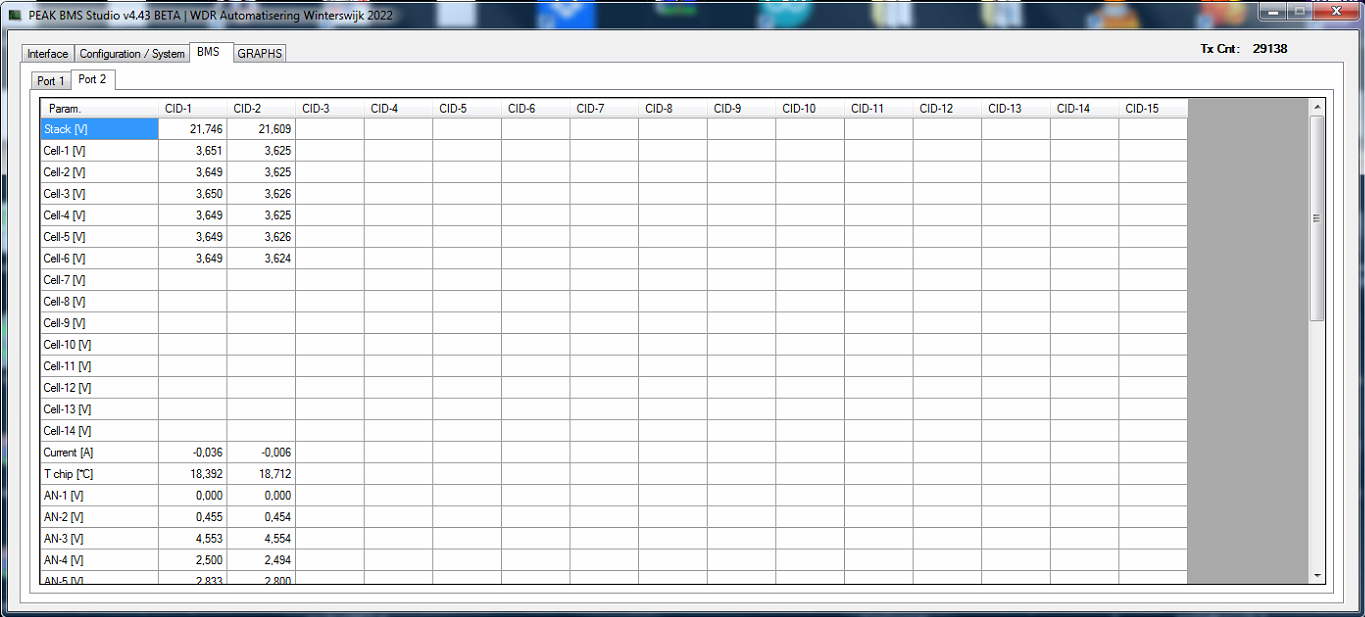 This device communicates with the slave modules and populates this data on the CanBus or becomes a BMS**
Cell data;
Balancing commands;
Temperatures;
By installing the BMS firmware this device becomes a BMS** with the following functions:
Contactor control;
Charge/Discharge rate;
Temperature monitoring;
Balance monitoring & control;
Charger control*;
The device could carry*:
1 TX/RX port;
2 CanBus interfaces;
Digital Inputs;
Digital outputs (current sinking);
Further IO depends on config:

Analog Inputs;
PWM outputs (push/pull) low power (optional);
LIN BUS (optional);
RS-232 (optional);
RS-485 (optional);

max. 30kw inverter support;
max. 2 devices (daisy chain);
the IO's are CanBus readable/writable.
The product comes with a PEAK CAN or BUSMUST Interface  Compatible software suite. Consisting of a firmware updater (over CanBus) and a BMS Studio.
The studio permits to test/verify/monitor the installation.
Firmware choices**:
BGTW = bare metal CANBus data and commands;
BlueBMS = Firmware dedicated to vehicles; support for chargers for example;
ESSBMS = Firmware dedicated to support communications with Hybrid Storage inverters (current list);
Customer changes and or wishes can be discussed :).
* Because of current market conditions configurations of the device may vary; discuss your needs upfront with us.
** This product is continuously improved; expect regular updates which increase functionality.